Reading Time:
5
minutes
(Last Updated On: July 5, 2023)
Table of Contents
US land-based and online casinos attract thousands of people who wish to try their luck at popular games. While many players indulge in this pastime on occasion without winning big, a select few have managed to make a career and a fortune out of their visits. In this article, we will explore the world's top ten richest casino players, highlighting their achievements and impact on the industry.
1. Bill Benter — $1 Billion
Answering the question, "Who is the richest casino player in the world?" is always tricky because most of them have additional sources of income. Still, Bill Benter certainly stands out among those who built their wealth from casino games. He used his math knowledge to count cards at blackjack tables in Las Vegas casinos. 
The casinos in Sin City eventually found out and banned Benter from playing, but not before he amassed a fortune from his blackjack sessions. Since he could no longer frequent casinos, he used his skills to build an algorithm for placing bets on horse races, which ultimately made him a billionaire.
2. Edward Thorp — $800 Million
Edward Thorp basically pioneered card counting and inspired others to follow his lead while making around $800 million in the process. Being a gifted mathematician, Thorp devised a technique that helped him win at blackjack. After he tested the method and won $11,000 over a single weekend, he wrote — "Beat the Dealer." In it, he explained how players could overturn the house edge at blackjack tables. 
The theories he presented in this book, followed by "Beat the Market," earned him a place in the Blackjack Hall of Fame. In addition, Ed Thop created the first wearable computer with the intention of increasing one's winning chances when playing roulette. 
While many pros claim that Thorp's books aren't relevant anymore, feel free to read them if you get your hands on them. You can then try his methods through some of the most popular sweepstakes games for free and learn first-hand why they are so entertaining.
3. Zeljko Ranogajec — $420 Million
This Australian casino player, also known as "The Joker," has a net worth of over A$610 million, according to the 2021 Rich List. Ranogajec started his career in this niche as a casino employee, where he learned card counting. He boosted his account by using this popular method, but he was also barred from gambling in Australia and, later, Las Vegas.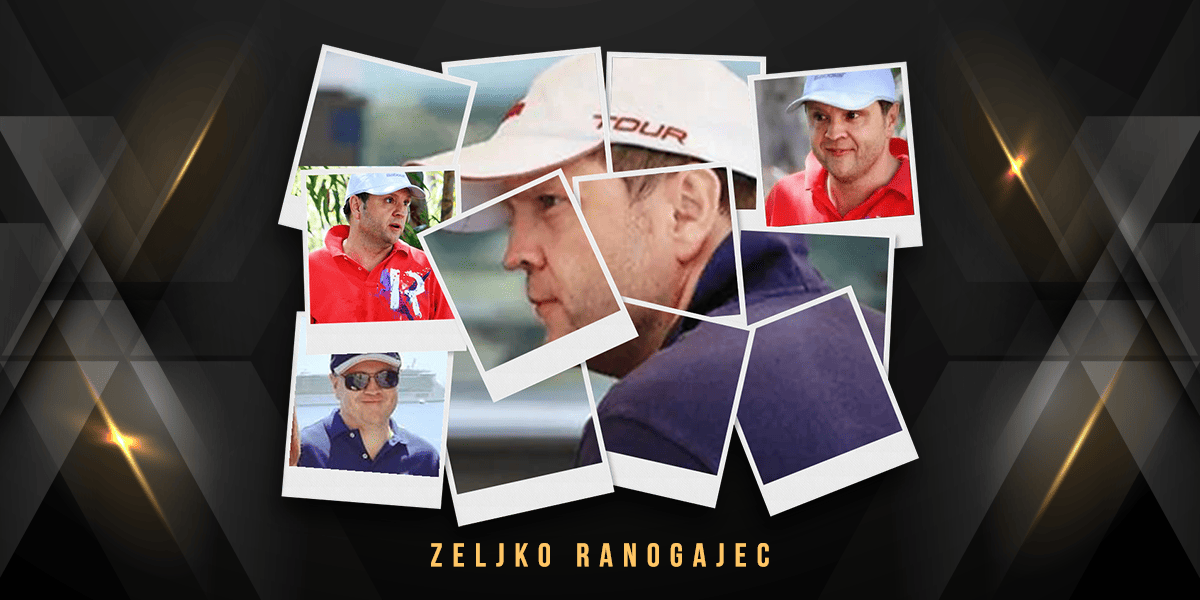 His money comes from various casino and betting activities, but he's best known for a $7.5 million-worth win in keno. His name has been in the Blackjack Hall of Fame since 2011, and his main source of income today is his betting syndicate. 
4. Dan Bilzerian — $200 Million
You may know Dan Bilzerian from social media posts in which he shares his lavish lifestyle powered by massive poker winnings. At the moment, Bilzerian's estimated net worth goes over $200 million, but a cloud of controversy covers it. Apparently, Bilzerian doesn't appear much at big poker competitions and prefers to take part in underground high-roller games. 
Some say that his fortune comes from his father, though he also has side gigs in other industries as well. In any case, Bilzerian is known as a poker player and a very rich one, for sure.
5. Phil Ivey — $125 Million
Phil Ivey is one of the poker players with a long record of success. After all, only poker pros can win ten WSOP bracelets, a World Poker Title, and a couple of Player of the Year awards. While he dabbled in various table games like baccarat and other activities, such as wagering on sports, his winnings mostly came from poker. 
His success at poker tables has earned Ivey the nickname "The Tiger Woods of Poker," and $125 million is only an estimate of his winnings. Therefore, it's no surprise you'll hear his name frequently in response to the question, "Who is the most successful poker player today?"
6. Sam Farha — $100 Million
Another player who reached $100 million in winnings from casino games is Sam Farha, a Lebanese who owns three WSOP bracelets. Farha moved to America as a child and discovered poker during his college years. High-stakes pot-limit Omaha games are his specialty and have been the main source of income for this poker pro. 
The gaming circles will always remember him for the so-called "bluff of the century" against Chris Moneymaker in the final round of the 2003 WSOP Main Event. Despite the huge loss, Farha kept playing poker and used this knowledge to write a few books.
7. Chris Ferguson — $80 Million
Christopher Ferguson is a poker pro who's accrued over $80 million during his career. However, he also earned a bad reputation due to the Black Friday scandal. In short, Ferguson was a founder and board member of the popular Full Tilt Poker platform, which got shut down in 2011. The US Department of Justice pulled a plug on the site due to various violations, which cost thousands of poker players a fortune.
Do you want to know more? Read also: Sweepstakes Gaming and Pop Culture.
Ferguson disappeared from the poker scene after the incident, only to return several years later. No one knows whether he kept practicing on sweepstakes casino sites or took part in underground games, but he came back in 2016 and continued his domination at poker tables. So far, he's won six WSOP events, as well as the 2008 NBC National Heads-Up Poker Championship. 
8. Daniel Negreanu — $70 Million
A poker superstar, Daniel Negreanu, remains at the top to this day. His career started in the 90s, and he rose to prominence solely thanks to his success at the tables. He's dominated both the live and online high-stakes poker scene for years and made a big splash by winning a $1 million Shark Cage event.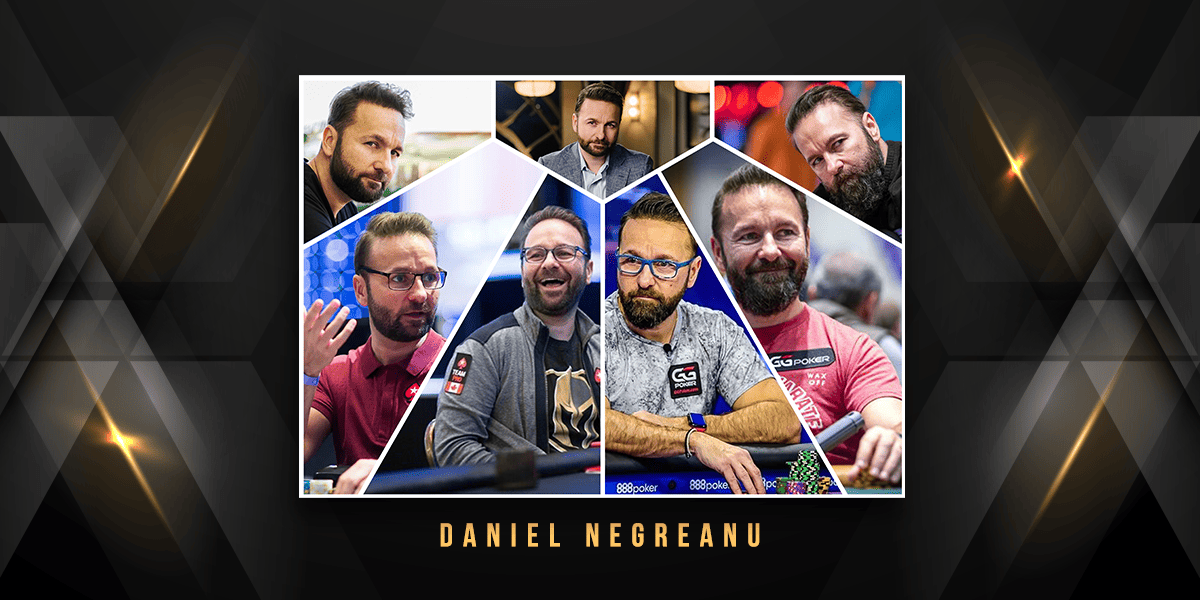 Negreanu has six WSOP bracelets and two World Poker Tour championships to his name, along with two WSOP POY titles. He's equally good at playing tournaments and cash games, which helped him secure hefty sponsorships and increase his overall earnings.
9. Howard Lederer — $60 Million
Howard Lederer, who dropped out of college to play poker full-time, cashed over $60 million from various competitions. His best achievements include two WSOP bracelets and two WPT championships, with the best cash out going over $1 million. 
Aside from winning huge competitions, Lederer has commented on various poker tournaments as a frequent guest on the Poker After Dark show. He's also known for co-founding Tiltware, Inc. with Ray Bittar, which powered the notorious Full Tilt Poker site.
10. Phil Hellmuth — $28 Million
Phill Hellmuth, who is the most successful WSOP bracelet winner ever, has made our list with around $28 million in casino earnings. Although he still hasn't come close to the previously mentioned poker pros money-wise, Hellmuth still holds the record for winning 16 WSOP bracelets. 
Thanks to these accomplishments, he's often lauded as one of the best poker players ever. Yet, he hasn't learned how to accept a loss with dignity — when things don't go his way, he complains throughout the poker session, curses cards, belittles his opponents, and more. For this reason, the player community gave him the nickname "The Poker Brat." Nevertheless, his temper hasn't stopped him from entering the WSOP Hall of Fame in 2007. 
The information you have agreed to provide will be used only for the purpose of this promotion. NO PURCHASE IS NECESSARY to enter the Sweepstakes. SWEEPSTAKES ARE VOID WHERE PROHIBITED BY LAW. For detailed rules, see Sweeps rules.
Please follow and like us: