Reading Time:
4
minutes
(Last Updated On: May 5, 2023)
Table of Contents
The sweepstakes model for games of chance has been around for centuries, but its popularity has exploded in recent decades. Nowadays, these unique gaming options range from simple one-off giveaways to contests that last for months and offer huge rewards to the luckiest participants.
While most sweepstake competitions offer standard rewards, such as cash or trips, some go above and beyond by providing non-standard prizes.
In the following article, we'll explain why people like winning sweepstake prizes so much and list some of the unusual rewards people can get via this game of chance. Moreover, we'll also discuss the unique terms every sweepstakes model features that you need to be familiar with in order to get the best possible experience.
What's the Big Deal About Winning Sweepstake Prizes?
This popular form of entertainment attracts millions around the globe, especially in the US and Canada, but what makes people go for this form of entertainment? In most cases, winners of sweepstakes get cash rewards, but many contests also offer other types of prizes, such as limited-edition memorabilia, exclusive experiences, and more.
Taking home a sweepstake prize can be a life-changing experience, and it's not just its monetary value that matters but the feeling of accomplishment that comes with winning.
What Are Some of the Unusual Sweepstakes Rewards?
It's difficult to say what constitutes unusual sweepstakes rewards, but we've seen all kinds of examples so far, including obtaining backstage access at concerts of big musicians, meeting celebrities, getting special seats at a sports event, or even traveling to a remote location that's often off-limits.
Sometimes, competition organizers make the prize more interesting and exciting when targeting a specific group of people. For example, a musical instrument store might organize a sweepstakes contest with the prize being a rare guitar played by a legendary musician.
Other sweepstakes offer once-in-a-lifetime opportunities, like attending a world-renowned festival or having a personal meeting with a famous business leader. The unique nature of these sweepstakes prizes makes them all the more desirable and valuable to potential winners.
One of the most popular examples of sweepstakes with unique rewards was Pepsi Stuff. Participants of this Pepsi loyalty program had a chance to collect points by buying the popular beverage and exchanging them for various prizes. These were branded Pepsi T-shirts, denim and leather jackets, bags, and hats. Those who collected enough Pepsi Points even had a chance to redeem them for a mountain bike. This type of sweepstakes approach, along with non-cash prizes, was later adopted by many companies as part of their respective marketing strategies.
Using the Sweepstakes Model in a Unique Way
In addition to often unconventional prizes, sweepstakes competitions feature a unique model that can be introduced in gaming, and one such is used at Fortune Coins.
So, what is Fortune Coins exactly? Using the term online casino wouldn't be a 100% accurate description, as it usually implies gambling with real money. Instead, this platform offers casino-like games, such as slots, table and card games, fishing games, and more. All of these titles are based on the element of chance, though some require skill, as well. For instance, you can improve your success in Fishing Games by applying the right strategy.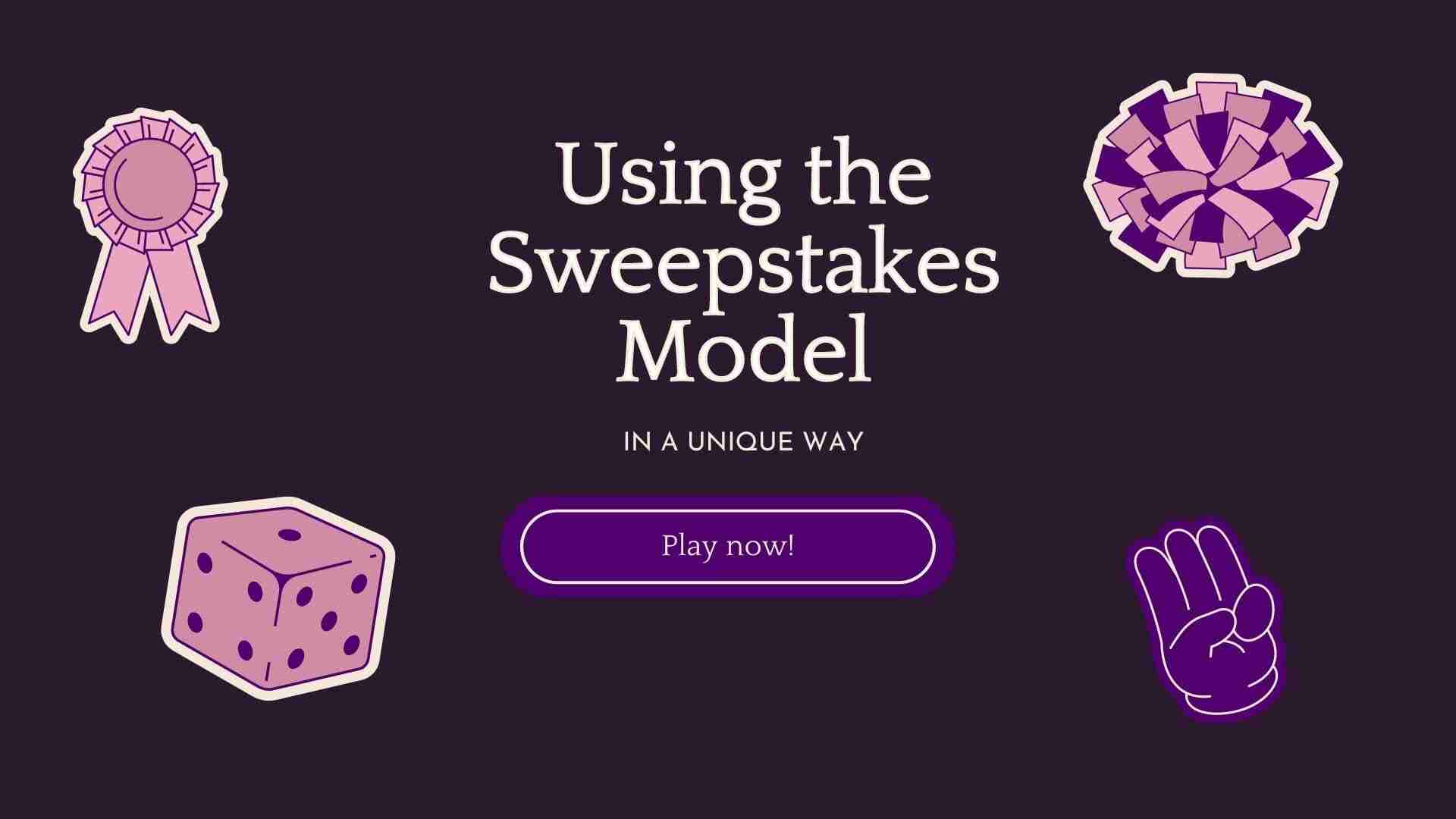 What does all of it have to do with sweepstakes? Well, at Fortune Coins and similar social gaming platforms, you don't use real money to play. Instead, you rely on in-game coins — Gold Coins (used for fun) and Sweeps Coins (can be redeemed for real prizes).
The prizes at Fortune Coins are not particularly unique and unusual, as they consist of cash rewards only. However, the sole process of using coins to play games and have fun is what makes Fortune Coins a unique experience, highlighting the special nature of the sweepstakes model.
The Importance of Reading the Rules Carefully
Many people enter these contests without properly reading the rules, which leads to disappointment, frustration, or even legal trouble.
Some sweepstakes have eligibility requirements, limiting who can take part based on age, location, or other criteria. For example, some sweepstakes are only open to residents of the US or Canada or to people who have valid email addresses.
Do you want to know more? Read our article >> How to Improve Your Sweepstakes Gaming Skills: From Beginner to Pro
Moreover, some sweepstakes have specific instructions on how to enter, such as filling out a form, answering a question, or submitting a photo or video. If you do not follow these instructions correctly, your entry may be rejected.
Every sweepstakes-based competition has different odds of winning. This may depend on various factors, including how many entries they receive, how many prizes they offer, or how they select the winners. You should read the rules to avoid having unrealistic expectations about your chances of landing a prize or being surprised by the outcome.
Finally, some sweepstakes may have certain legal terms binding you to specific obligations you need to pay attention to. Read the rules to avoid unknowingly agreeing to something that you don't want to be part of.
Final Thoughts
The excitement and anticipation of winning sweepstakes prizes can be a thrilling experience for participants. From the moment they enter a sweepstake, the suspense builds as they wait for the drawing or announcement of the winner. The thought of winning a reward, especially one that is unique or unusual, can create a buzz that is difficult to replicate in other contests.
Perhaps the best thing about sweepstakes is that the model can be applied in different options, one of them being Fortune Coins, which combines popular games of chance with sweepstakes to provide a unique and entertaining online service.
Please follow and like us: