Reading Time:
7
minutes
(Last Updated On: June 16, 2023)
Table of Contents
The online gaming industry isn't a new phenomenon in the US. The first online casinos appeared back in the 1990s. However, one relatively new sector within this market started gaining significant traction recently — social gaming.
Sweepstakes and social gaming sites have unique business models that make them available nationwide. US casino-goers favor them because they're packed with exciting gaming titles, don't require purchases, and offer promotions and real prizes. 
These benefits are amazing, but they're just the beginning. If you're interested in the complete sweepstakes casino offer, keep reading. The following article discusses the sweepstakes' business model, games, promotions, rewards, and many other perks in more detail.
Sweepstakes Business Model
The biggest advantage sweepstakes gaming sites have over regular casinos is their business model. These platforms draw on a concept that emerged in the mid-20th century. It originated in response to US anti-lottery legislation that forced lottery operators to adopt the "no purchase necessary to enter or win" structure.
The model became so successful that it spread to numerous other industries. For instance, it now serves as one of the primary marketing strategies companies use to advertise new and existing products. Still, online gaming was where the concept made the biggest impact. 
The sweepstakes model gave rise to online casino sites that offer free-play games. It also led to the creation of a new gaming branch, popularly known as social gaming, developed to provide entertainment without requiring monetary payments.
Offering social games distinguished sweepstakes from traditional casinos by definition. The fact that their titles did not require real funds to play eliminated the legality issues standard gaming sites had in most US states. The sweepstakes structure made these platforms legal and available nationwide.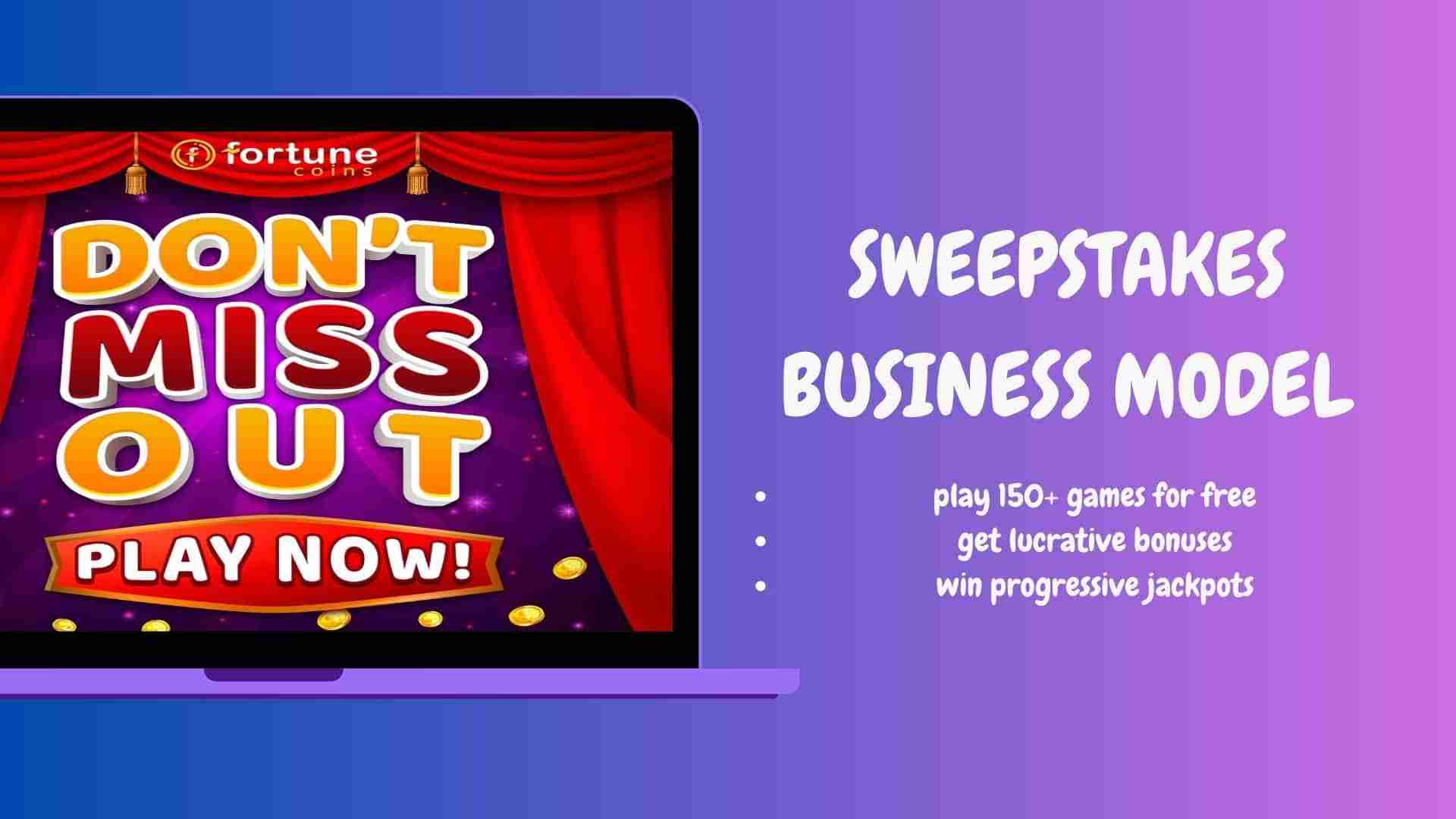 Unique Payment System
Following up on the previous section, the second major benefit sweepstakes sites offer lies in their payment systems. As mentioned, these casinos operate under the "no purchase necessary to enter or win" principle. Players can register and enjoy the full scope of their services without making monetary contributions to the site. 
Doesn't the structure of casino games require players to make purchases, you may wonder? It does, but sweepstakes have found a way around it. These gaming sites use virtual currency instead of real funds. It comes in two forms, sweeps, and gold coins, which serve different purposes.
Sweeps have a monetary value — players can stake them in sweepstakes casino games, win them as rewards, and redeem them for real funds. Gold coins don't have any monetary value, so you cannot exchange them for capital. They only serve as fuel for playing social games.
 Do you want to know more? Read also How To Win On Sweepstakes Machines. 
Another major difference between these two currencies concerns their purchase. Players can buy gold coins from the casino. They usually come in large packages of several hundred thousand or million coins, and the entire process is straightforward. Patrons choose between several payment options the casino collaborates with, provide their financial details, and decide on the number of coins they'd like to buy. The coins typically appear in their account balance shortly following the transaction.
Sweeps are not available for purchase. You can only obtain them through prize draws and promotions. Some sweepstakes casinos also give them away as a bonus when you buy gold coin packages. However, the number of coins you receive is never excessive. Sweeps are more valuable than gold coins at all social casinos. You can exchange a standard sweep for a dollar and then use that dollar to get as many as 500 gold coins. 
Casino-Style Games
Considering their unusual structure and payment system, many wouldn't expect sweepstakes casinos to have high entertainment value. However, that couldn't be farther from the truth. These sites offer some of the most exciting titles you can play online. 
You can find all the popular games online casinos typically host, including slots, tables, and specialty titles. Most of these releases are exclusive to the sites where you play them. They are designed and produced by the casino, so you won't be able to play them anywhere else.
Since sweepstakes strive to comply with US gaming laws, they offer modified versions of casino classics. For instance, California laws deem games played with a roulette wheel illegal within its borders. In order to cater to those requirements, sweepstakes offer roulette games that use other props for the same purpose. The same goes for other types of games — they might host craps that don't use dice or video poker with fewer playing cards than its standard version. 
These changes give classic games a new twist you wouldn't see at a regular casino. 
Still, they're not the only perk sweepstakes gaming sections provide. These sites host a special gaming category called fish table games. They're arcade-style titles that resemble games you'd find at fun fairs. If you've no experience with fish games, a few tips can get you up to speed in no time. The player's task is to shoot as many fish as possible, aiming for the ones with high values.
The last thing worth noting in this section concerns prizes. Many believe the sweepstakes model prevents these casino sites from offering real rewards. Nevertheless, this condition was never a part of the sweepstakes business model. Social gaming platforms let players win rewards for playing games, just like regular casinos. The only difference is that those rewards may or may not be redeemable. 
If you play games with gold coins, your reward will be in gold coins and, hence, unredeemable. However, staking sweeps during gameplay will result in a reward in sweeps, which you can cash out later.
Numerous Bonuses
Sweepstakes casinos are platforms that offer some of the most attractive promotions in the iGaming sector. They provide most bonus formats you're used to seeing at regular casinos, plus several other special incentives. If you've never visited a sweepstakes site, here's what you can expect:
Welcome bonus packages

— Like most online casinos, sweepstakes draw new players by offering rewarding intro promotions. These incentives usually comprise two parts (gold and sweeps coin bundles). They're typically quite generous and available to all registered players. Terms and conditions differ between sites, but most deals are

no-deposit bonuses

. You can claim them without transferring any money into your casino account.

Daily drops

— These incentives are geared toward returning players and serve as a reward for their loyalty. They generally comprise a fixed amount of gold or sweeps coins registered players can redeem by logging in to their accounts daily. For instance, one of the best-known US sweepstakes sites,

Fortune Coins

, offers 5,000 sweeps every day to its active users. Like the above deal, daily drops don't require players to make any purchases. 

Social media contests

— Social media competitions are promotional campaigns unique to sweepstake casinos. They're online giveaways that sweepstake brands post on their social media pages, such as Facebook, Instagram, or Twitter. Players who enter the contests can win various prizes, including casino credits. 

Mail rewards

— Sweepstakes casinos allow members to acquire coins through mail. Players must register, look up the casino's mailing address, and send the management team a letter requesting coins. Gaming sites feature guidelines that specify what this process should look like and how many coins you can obtain. They also limit the number of times you may send such a request.

VIP club prizes

— The best sweepstakes casinos run elaborate

player rewards

programs. These schemes are open or invite-only clubs that offer prizes to regular players. They usually comprise several levels, which members climb by playing games or completing quests, with varying rewards on each level. These can be casino credits, rakebacks, personal manager services, and other gifts.

Other incentives

— Besides the mentioned, sweepstakes casinos offer a variety of other bonuses. Some sites treat players after they've completed their identity verification process, and others if they've used their Facebook profile for registration. These prizes aren't huge, but they're a nice way for

social gaming

brands to show appreciation.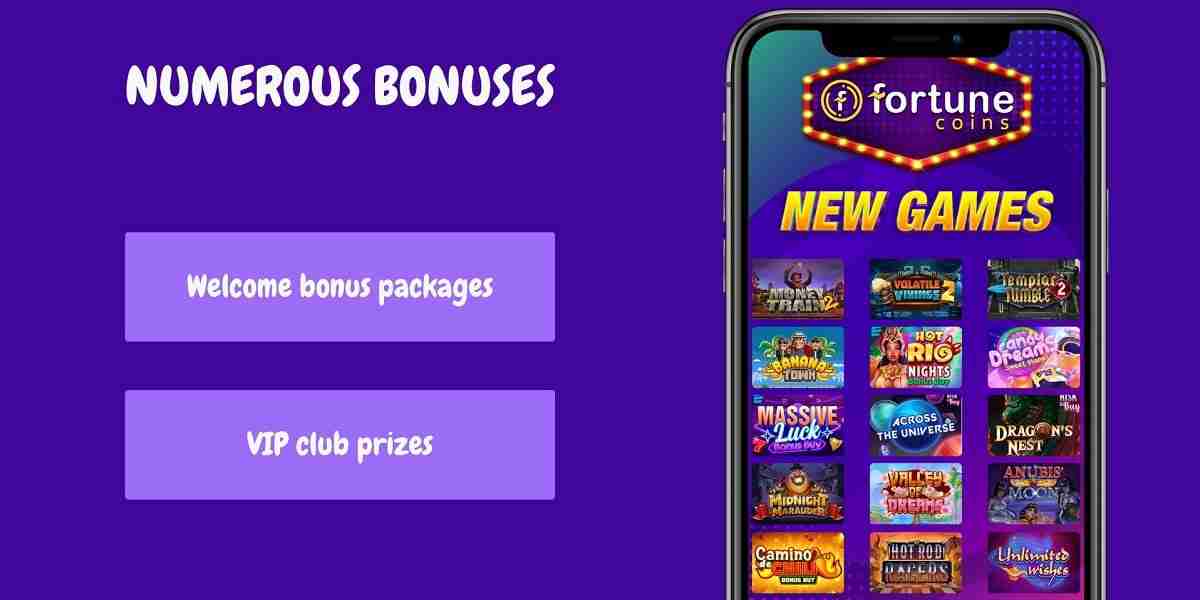 Smooth User Experience
Reputable sweepstakes casinos feature well-designed and simple-to-use websites. They're similar to regular casino sites layout-wise, so you won't take long to adjust. Categories like games, promotions, payments, and customer services have dedicated sections at the top of the screen. In addition, the website offers plenty of information on the casino's operations and games.
On top of that, many social casinos include features that facilitate community interaction, like forums and chat rooms. These sections promote the social aspect of these sites, encouraging players to interact, exchange opinions, share advice, and learn from one another. 
These community features and the rest of the services sweepstakes casinos supply are available on their desktop and mobile versions. Users can access them and enjoy the same player experience regardless of the operating system on their devices. They only need a working computer, phone, or tablet and a stable internet connection. 
Helpful Customer Support
Last but not least on our list of sweepstakes casino benefits is customer support. Players tend to disregard this aspect of online gaming sites when choosing a place to game. Yet, it is one of the most critical aspects of every online platform, even outside the iGaming realm. Customer support will be your only resource if you ever encounter a problem or have questions about the site. 
Sweepstakes brand leaders understand the importance of customer service, so they invest a lot in this aspect of their business. They employ capable and efficient agents and ensure users can access multiple communication channels. The best sites offer live chat, phone, and email support and have representatives working around the clock to cater to customers across the nation.
Sweepstakes Casino Pros and Cons
As you can see, sweepstakes casinos offer plenty of benefits. However, they are not without flaws. You should be aware of both perspectives before you register and play. To give you a better understanding, we've compiled these sites' pros and cons and featured them in the table below.
| | |
| --- | --- |
| Pros | Cons |
| No-purchase-necessary model + | Less site variety – |
| Widespread availability + | Fewer games – |
| Exclusive game titles + | Smaller prizes – |
| Bonuses galore + | Insufficient live gaming opportunities – |
| Intuitive UX + | |
| Excellent customer services + | |
Conclusion
With new online casinos launching every month, US players are spoilt for choice. However, not all of these platforms are equally good. Sweepstakes sites are taking the lead among the available iGaming platforms. They feature a business model that makes them legal in most states, giving them an immediate advantage. 
Still, that's not all. Sweepstakes operators also feature more innovative gaming opportunities, free-play titles, an array of bonuses and promotions, and unique community features. The fact that they're also easy to use and available for mobile gaming is only a plus. If you don't mind choosing between fewer sites and games or winning smaller prizes, these gaming sites might be ideal for you.
Please follow and like us: