Reading Time:
3
minutes
(Last Updated On: April 20, 2023)
Table of Contents
Social casino games have become one of the primary entertainment forms for several reasons — spending time with their friends and relaxing are just some of them. 
Social games aren't a new phenomenon. They've been around for years but have only recently skyrocketed in popularity. While many industries have been thrown a curveball in the last year and a half, the gaming and casino sectors have flourished. 
If you've been planning to try your hand at one of these but still haven't made the first step, this article might help you out. By reading it, you'll understand why social games have become extremely popular worldwide, even in countries where playing for capital is strictly prohibited. 
What Is a Social Casino Game?
First off, it's important to point out that social casino games are free to play. You'll note that they resemble casino-like games found across many networking websites. Some of the player-favorite titles include Slotomania, Doubledown Casino, myVegas Slots, Zynga Poker, etc. 
These social casino titles differ from classic online casino games in a matter of ways:
They don't demand monetary payments. Instead, players use virtual coins during the game.
The titles are based on social networking platforms.
Finally, they don't rely on RNG algorithms and random odds. On the contrary — some of them may use special algorithms to increase player satisfaction and engagement.
 Do you want to know more? Read also How To Win On Sweepstakes Machines. 
The most common choices among social casino games are those simulating slot machines, poker, and other casino games. However, thanks to high-quality technology and design, all social casino releases are quite similar to the real thing. At some point, players might even confuse free-to-play versions for actual casino games.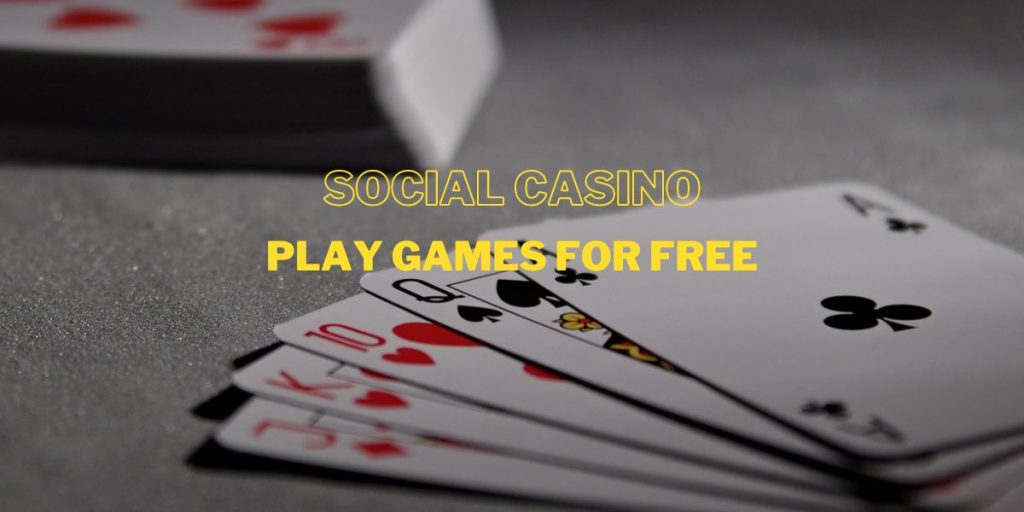 Advantages of Playing Social Games
Although many people regard social games as a gateway to casinos that might entice risky behavior, we beg to differ. Social games come with many advantages, including:
Social fulfillment — Social casino games allow you to enjoy your favorite pastime surrounded by friends. You can also meet new people by using built-in chat features, share your experience with them, and fulfill your social needs. 
Ease of access — With over 200 million players, social games have become easily accessible via many networking platforms. What's more, roughly 74% of social casino gamers play on their smartphones or tablets. Consequently, these games feature responsive designs, allowing users to enjoy them even on the go. 
A variety of choices — Since social casino gaming options mimic real casino games, they come in all shapes and sizes. Players can choose between poker, slots, and other immersive table games found in traditional brick-and-mortar casinos.
Why People Choose Social Casino Games as Entertainment
Motivations for playing social casino games are similar to reasons for playing any other game. People usually choose this type of entertainment for fun, to pass the time, and relieve boredom. Some may find them as a getaway from daily stress and negative emotions. 
Of course, there is the social aspect of these games. Many players are attracted to the possibility of sharing their achievements with other players or friends across social networks or seeing their scores published on a leaderboard.  
Less visible reasons for participating in social casino gaming include improved multitasking skills and strategic thinking. Even though you're not playing for real prizes, you still want to come out as the winner. 
So, if you're ready to enjoy these games but also work on improving certain skills, browse through the web and find the preferred social gaming options.
If you like social casino games, play a Fortune Coins game today or share your wins with the fans on Facebook. 
Read also:
Sweepstakes vs. Real Lottery: Which One Should You Play?
Please follow and like us: