Reading Time:
4
minutes
(Last Updated On: April 20, 2023)
Table of Contents
Spins are royalty in the casino world games. They come in many shapes and forms, while spin wheel releases are among the most exciting. These releases let you spin the wheel for free and earn prizes. This simple premise has made some TV game shows highly successful. Now it is doing the same in the online gaming world.
Fortune Coins features Wheel of Luck, a game whose title explains everything. We also have the Jester spins game that's more akin to slots but with significant differences that make it much more compelling. Let's examine how they work and what you can win from them.
Wheel of Luck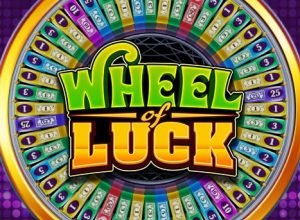 The Wheel of Luck is based on popular wheel-spin games where some rewards are small, and some are massive. Naturally, the result of each spin depends on how lucky you are. You can win a small amount or a true fortune whenever you risk your coins.
What about the wheel itself? Well, it features 54 sections, each with a specific multiplier. Thus, your win depends on where the wheel stops and how much you've pledged on that section.
How to Play the Spins Game
Each game round is started in the same fashion — by choosing your plays. There are chips with values of 5, 10, 25, 50, 100, and 200 and multipliers of x2, x3, x6, x12, x25, and x51.
You choose where to place the chips. They can use a single multiplier or spread them to cover more of the wheel. It is entirely your choice, with the only requirement being the minimum play of 1,000 chips. Here's an example of this:
200 chips on x2
Nothing on x3
200 chips on x6
200 chips on x12
100 chips on x25
300 chips on x51
A table to the left will display your choices and how much you can win for each multiplier. The calculations are straightforward — then the pledge is multiplied by the multiplier value.
So, in our example, if the wheel stops on x2, you only get 400 from the 1,000 in chips invested. However, if it lands on x51, you get a 15,300-coin prize.
Various multipliers are spread across the 54-section wheel in the following manner:
x2 — 22 sections
x3 — 16 sections
x6 — 8 sections
x12 — 4 sections
x25 — 2 sections
x51 — 2 sections
How to Win in Wheel of Luck
Wheel of Luck spins game is entirely based on luck. What you win depends on where the wheel stops. However, you decide how many coins to risk in each section.
This means that the multiplier value and your pledge determine your exact reward. That makes the game more exciting and creates a strategy element not found in many other releases.
You can play it safe by risking most coins on smaller multipliers that appear more often. You can risk it for massive wins by playing only higher values with larger chips. You can even go somewhere in between by spreading your chips fairly evenly if you want balanced play.
At the same time, you can also win one of the four Fortune Coins jackpots. They are progressive, meaning – increase with every spin. Players can win one at any point. Also, the prizes can reach massive levels.
Jester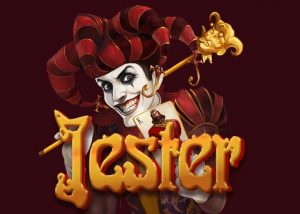 Jester is not your typical spins casino-like game. It's a classic slot with only one reel and an intriguing element that changes things completely.
Whenever you win something, the rewards accumulate in the pot. You can take them out at any point or continue playing for more. However, if the "Bang!" symbol appears you lose all of the accumulated winnings.
In other words, this spin title has a strategy element, similar to Wheel of Luck. Remember that the game is still completely random. So you can win more or lose it all at any moment.
How to Play the Spins Game
As soon as you start Jester, set the Total Play value. This will be your pledge for each spin. You can choose between 1,100 and 90,100 gold coins.
Once that's established, you can start spinning the reel. It will eventually stop, or you can click the Stop button. The reel can stop on a symbol or between two symbols.  In which case you win nothing. Here are all the possible symbols and their prizes on the lowest play setting of 1,100 gold coins:
Q — 500
K — 1,000
A — 1,500
Legislator — 2,000
Merchant — 2,500
Queen — 3,000
King — 4,000
A Joker multiplier symbol multiplies the accumulated earnings in the pot to make the game more exciting. The value can be x2, x3, x4, x5, or x10. Afterward, if you have the symbol that eliminates all accumulated pot winnings — the "Bang!".
📑 Do you want to know more? Read our article >> Sweepstakes Casino Games – Winning Tips
So, the goal is to accumulate more winnings. Then take them out when you think the time is right. At the same time, you need to avoid hitting the Bang!
How to Win in Jester
You need to hit any of the winning symbols or Joker multipliers to win in Jester. Naturally, you have to get winning symbols in the pot for the Joker to have a value boost.
Bear in mind that you won't win anything until you redeem your coins. You can see the last five symbols you've collected on the left, while the redeemable value is at the top right of the screen. The goal is to accumulate more and redeem it before the Bang! The symbol appears and erases everything.
At the same time, you can always win one of the four Fortune Coins progressive jackpots. They increase with each spin. And any player can win one at any point.
Conclusion
The Wheel of Luck and Jester spins games bring something unique and exciting to the table. The former offers the wheel concept, which can be incredibly rewarding with the game's max x51 multiplier. While the latter takes the element of chance to the next level with prizes and multipliers that can reach incredible values.
Try out both by creating an account at Fortune Coins. However, if you want a change of pace, know that this sweepstakes casino with social elements has 50 games. Most are slots, with a few table games and the popular fish title Emily's Treasure in the mix to round out the experience.
Please follow and like us: