Reading Time:
4
minutes
(Last Updated On: April 20, 2023)
Table of Contents
What differentiates a social casino from a regular online casino? With the overgrowing popularity of smartphones, our lives have shifted online. Casino players no longer need to attend a physical venue to play. The players bet for random outcomes, while casinos are for people that play games for prizes. While playing in an online casino is considered risky, social casinos are not. 
However, the social casino has become more popular in the US, and you can play casino games entirely for free. While some enjoy the privileges of playing casino games at no cost, others still favor testing their luck with the possibility of risking their funds.
Difference between Social Casinos and Online Casino
Social Casino Sweepstakes and Online Casinos have parallels and contrasts, advantages and disadvantages.
Gamer's Purpose
Social casinos are best for you if you look for fun and entertaining casino games with no money involved. It offers the same level of pleasure with thrilling competitions, quality graphics and presentations, and the excitement of winning prizes.
A social casino tends to display the casino experience. However, there is a minimal sum exchange if you prefer, especially when purchasing virtual currency used in playing games.
Still, most platforms extend their bonus generously, such as free giveaways, sign-up bonuses, welcome bonuses, daily login bonuses, etc. A few sites also allow you to convert prices into prizes, but primarily small worth or value.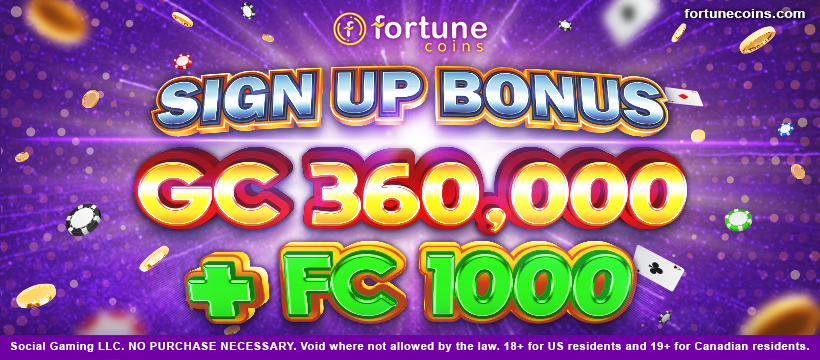 On the other hand, online casinos use betting. You can win, hit the jackpot, and lose in online casinos. It aims to engage and involve players in the world of casinos.
Using smartphones, the potential of earning from the comfort of your home is possible in online casinos. Unlike social casinos, this is the deal. But it is different in regular casino sites that require chips; online casinos use funds.
Online casinos play for risk, win, transfer, and lose capital. It is the most significant difference between social casino sweepstakes vs. online casinos. It is absolutely safe and free to play in a social casino.
Interaction with the Game
The sites and apps of social casino games are mostly free to download or to sign up for. Aside from that, social casinos are 100% legal in the USA due to no actual transactions included. There are no bets placed, and communicating with friends will never be a problem.
Several social games are generally visible and link to social media sites like Facebook, Twitter, and Instagram.
Security
While social casino sweepstakes certainly have no legal limitations, fraud is unlikely to happen. Online casinos are illegal due to the risks that come with them. Players must look for a site licensed by individual states like Pennsylvania and New Jersey.
In some cases, there is a chance of account blocking and reduced odds in online casinos vs. the secured app in social casino sweepstakes. The selection of platforms is limited for the players.
 Do you want to know more? Read our article >> Online Fish Game: Reasons to Play
Gamer's Mentality and Motivation To Play
The whole point of playing casino games for various people is to win, which online casinos offer. Aside from the prizes, the risk of casino games and risky is why many players repeatedly keep playing casino games. 
Online casino games are games of skills and aim for actual pay, while social casino sweepstakes are purely for entertainment. Commonly, players in social casino sweepstakes only want the experience of competing in the games, catching up with their friends, and going on levels. In contrast, players in online casinos desire the rush of winning and losing.
Payment Rates
Gamers in social casinos have an average of a 2% conversion rate. It means that most players use free-to-play games. On the contrary, online casino players have an average conversion rate of 18%. The players know their purpose, the reason why conversion is higher.
Social Casino and Online Casino Benefits
Both Social Casino Sweepstakes and Online casinos provide several benefits over traditional casinos. Take a look at some of the most important advantages:
Convenience
The seeming benefit of playing games at online casinos is that you may do it regardless of time and location. You may play games like baccarat, table games, and poker without leaving your house or maybe in the middle of your vacation.
Likewise, you may play the games while waiting for a train. The freedom to indulge in casino games whenever and wherever you want is a significant advantage of online casinos and social casino sweepstakes.
Bonus
Nevertheless, both social sweepstakes and online casinos give incentives to their customers, yet social casinos' offerings are often superior. It is because online casinos have higher operating costs than a social casino. Remember that you must find a licensed site to play. As a result, it is more likely to locate better deals in social casinos.
No Personal Interaction
The need to engage with people when playing both social and online casino games is not highly necessary. You can play both casino games without disturbance if you are socially shy or want some peace. Having your own space and freedom allows you to concentrate more on the action when playing casino games.
Conclusion
Experts suggest trying and practicing first in the Social Casino Sweepstake before trying your luck in an online casino. Doing your research and reading feedback about genuine casinos is advisable.
Furthermore, conducting a thorough check from casino forums or asking a member about a particular online casino site is one of the best decisions and actions you can take before proceeding and testing your patience and luck.
In conclusion, both: social casinos and online casinos have something to offer. It is up to you if you will play for fun or to win. Explore some of our wins on Instagram.
Please follow and like us: