Reading Time:
4
minutes
(Last Updated On: April 20, 2023)
Time to read – 3 minutes.
Although the term "social casino game" implies a specific genre, it only refers to the type of free slots and other social casino gaming titles available on a social gaming platform. Furthermore, social casino games can be classified in many ways depending on their theme.
What is a game theme on social casino sites?
A theme in casino gaming is simply a set of visuals. They may also affect gameplay in a video slot or some other free casino game. For example, a slot game with an ancient Egypt theme will usually feature designs drawing inspiration from the old civilization, with symbols such as ankhs, scarab beetles, and more.
The variety of social casino games
In short, social casino games (including social slots) come in different shapes and sizes, featuring exciting and unique themes to attract players with various preferences. Let's check out some of the most popular titles and their designs you'll be able to play for free at Fortune Coins.
The fantasy genre enjoys immense popularity around the globe. Therefore, it's no wonder that many casino games and slots in particular use various fantastical elements and stories for inspiration. Multiple sub-genres have flourished over the years, such as fairy tales, epic fantasy, and more, but we won't explore those further. What matters is that the social casino games at the Fortune Coins casino site feature a wide range of these themes.
Play Social Casino Games with Seafaring Themes
For example, if you're into seafaring stories and like movies such as Pirates of the Caribbean, a social casino game such as Ghost Pirates will definitely meet your needs. Another title with a similar theme is Three Corsairs. If you're into classic fantasy tales, you might like the Fairy Tale slot or a few other similar titles.
Free Casino Games with Traditional Epic Fantasy Themes
Fans of traditional epic fantasy featuring goblins, orcs, dungeons, dragons, and more, are sure to enjoy titles such as Red Horde. Some fantasy games, like Viking Warrior, combine history and fantasy, offering a unique experience to those who are into Norse mythology.
 Do you want to know more? Read: New Trends in Online Social Casino.
Popular games on Fortune Coins that will transfer you to a fantasy world
Here's a list of the most popular fantasy titles at Fortune Coins. The platform's social casino game portfolio keeps growing, meaning additional fantasy-themed games are on the way.
Three Corsairs
For the Realm
Merlin's Tower
Fairy Tale
Red Horde
Ghost Pirates
Viking Warrior
Culture Themed Games
Slot developers and designers often create games that portray various cultures, especially centuries-old ones, such as ancient Egypt, which we've already mentioned.
Egyptian themes
Even though Egypt-themed titles, such as the Pyramids of Giza or the Great Sphinx, top the list, you'll often find social casino games associated with Chinese, Indian, Arab, Greek, and other cultures with long histories and traditions. All of them interpret luck differently, which is perfect for the narrative of games with a chance element.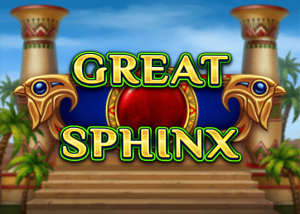 Eastern Cultures
The Chinese have always believed in good fortune, which prompted developers to create Caishen of Prosperity. The release includes various elements associated with Asian culture, including different gold objects, tokens, koi fish, and even Caishen himself.
Old Empires
If you're more into European lore, titles such as Chariots of Gold will be right up your alley. This game features elements of the ancient Roman empire, including associated symbols, such as swords, musical instruments, and more.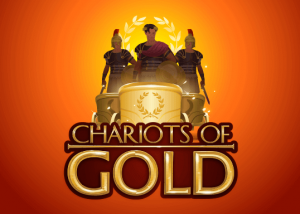 Caishen of Prosperity
Cleopatra's Gems
Prince of Persia
Anksunamun
Chariots of Gold
Pyramids of Giza
Great Sphinx
Classics that are free to play
Classic games often stand out from the pack thanks to their structure and visual elements. Their design should resemble vintage slots that were popular in land-based gaming facilities of the second half of the 20th century.
Most feature similar symbols, such as 7s, bars, fruits, and more. Moreover, classics tend to have more straightforward gameplay, with fewer bonus features and smaller grids. In some cases, they will only have one payline, and your goal will be to match three symbols on it to win coins.
A popular example you'll find at Fortune Coins is the 777 Hotline slot, which features a three-reel grid with just one payline. However, it also comes with a wild symbol that can substitute other symbols on the reel. Other combinations you can land are triple sevens, seven, triple bars, double bars, a bar, dice, lemon, cherry, and bells.
777 Classic Slots
Candy Keno
777 Hotline
Casino War
Hot Triple Sevens
Try now with your friends!
Holiday Themed Games
Holidays such as Christmas, Halloween, and Easter are often the subject of tons of web content, such as various festive movies, shows, games, and more. This trend also exists in the realm of social casinos. Therefore, you can find a couple of options themed around holidays.
Christmas-themed social casino games
At the moment, Christmas games are the most dominant ones, and one title that stands out from the pack is Santa's Secret. Father Christmas is there to bring you presents, but he doesn't look all too friendly, and his little helpers seem more like minions than caring elves. The designers wanted to add a spooky twist to the social casino game and succeeded in doing so.
Since Fortune Coins is a relatively new social casino, the number of holiday-themed games is still low, but it will increase in time as the platform continuously launches new games. In other words, you'll probably play a new Christmas slot every time the holiday approaches.
Merry Scary Christmas
Santa's Secret
Fruit Games to be found on the best social casinos
The fruit games are separate from classic slots, although the two categories share similar elements. The fruit symbols often appeared in old mechanical slots, and this trend has persisted even today. That said, fruit games evolved over the years, resulting in many different variations of the same theme, albeit more engaging and with additional features.
A prime example of fruit games is the title Fruit Vegas, which features a 5×3 grid with different types of fruit as symbols on the reels, including lemons, bananas, plums, grapes, watermelons, and cherries.
Fruit Vegas
Fruit Disco
Double Triple Fruits
Final Thoughts
To sum up, themes make games unique and exciting, and you'll often find just about everything you need in social casino games, especially online video slots. Check out the available options if you're unsure which theme you like the most. Of course, even if you prefer fantasy to fruit titles, you can still explore social casino games beyond your sphere of interest. Who knows? You might even find a new favorite among them!
Please follow and like us: