Reading Time:
6
minutes
(Last Updated On: April 20, 2023)
Table of content
New sweeps casinos keep hitting the scene in the US, Canada, and beyond. This is primarily because social gaming has been on the rise in recent years. 
The global social casino market is growing at an unprecedented rate — the expected CAGR is 6.7% for the 2020–2026 period. This means that the industry's overall market size will rise from $5.6 billion in 2020 to $8.2 billion in 2026. 
We are seeing the most considerable growth in North America and Europe. In terms of specific countries, the US is usually at the top, but the UK, Canada, and Italy are not far behind. Interestingly, most players are in the 25–34 age group.
Leaders like Zynga and Playtika lead the advancement of the entire industry. However, new sweeps casinos like Fortune Coins are playing their part with massive surges in player numbers. 
The industry will continue growing, which will lead to new trends. There are already plenty in 2023, and below, we'll focus on the most important ones. The article will concentrate on new and bigger bonuses, exciting and unique social media contests, novel and exclusive loyalty programs, a significant advancement in the quality of games, and much more. 
Keep reading to learn what to expect from social and sweeps casinos in 2023. 
Quantity, Quality, and Diversity of Games
The main thing about old and new sweeps casinos is the games. The platforms know this very well, which is why they are working hard on offering more titles and, more importantly, better ones. 
Social casinos constantly add new games, and some platforms even offer a new release once or twice a month. 
However, it's not all about quantity. We expect sweeps casinos to continue adding more high-quality games that are equal to their counterparts found in online casinos. They are achieving this with prominent partnerships. Social casinos are starting to partner up with famous iGaming companies that offer top-of-the-line games. 
The best example is that of Fortune Coins. The casino has partnered with elite brands like Evoplay and Mascot Games, known for offering well-designed and rewarding slot games. 
We expect this trend to continue. As slots take up the most space in the game portfolios of new sweeps casinos, you'll likely see more fresh releases in this category. Many will include novel and unique features, exciting themes, and, of course, better graphics, animations, music, and sound design. 
Moreover, expect to see greater diversity in terms of the type of titles offered. Sweeps casinos used to provide a plethora of slots, but that was it. Some casinos added a table game or two or a bingo-like release. 
However, newer social casinos like Fortune Coins are going above and beyond. This particular site has added numerous video and classic slots, table games like video poker and poker, bingo releases, jackpots, wheel-based titles, and even a fish game called Emily's Treasure. 
Fish releases are a new trend that's just emerging on the scene, and we expect the category to grow in 2023 and the years to come. 
 Do you want to know more? Read our article about Social Casino Game Genres.
Exclusive Games
A big trend in the online casino industry is exclusive releases. These games are made specifically for one casino, often carrying its name. We see them in various categories, most notably slots and table games. 
Branded slots have been all the rage for a long time, but it's now becoming apparent that exclusivity attracts more players. 
We expect to see this trend move into the social casino realm, with these platforms improving in quality. Many will be able to afford to hire elite providers to develop exclusive games for them or update existing ones and make them exclusive to a specific platform. 
Improved Mobile Usability
In the majority of developed countries, most people older than 18 have a mobile phone. In the US, around 85% of adults had smartphones in 2021. This is a remarkable number and means that every website needs to be mobile-friendly.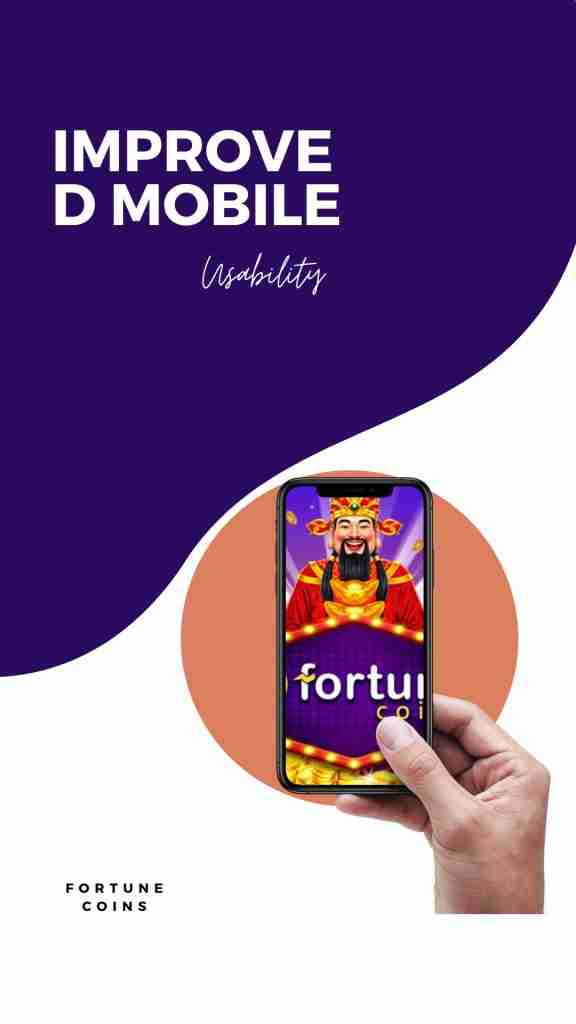 This is especially true in the online gaming world, especially in online and social casinos. The latter is working hard on improving its mobile usability, and we expect the trend to continue in 2023 and beyond. 
People playing free-to-play games are usually doing it on their phones. That's why new sweeps casinos must be extremely mobile-friendly and possibly even offer dedicated apps. 
Social casinos strive to offer a mobile experience that's indistinguishable from desktops. The only difference is the design, as it needs to accommodate the smaller screen. However, everything else is the same, while the functionality remains excellent. You can play the same games and use the same features on your phone as you would on your computer. 
This further means that the sites are accessible on most modern smartphones, whether iOS or Android. Furthermore, you can also use them on tablets, as they share the same operating systems. 
Growing Importance of Responsible Social Gaming Tools
Even though responsible gaming plays a more significant role in online casinos, its importance is growing in the sweepstakes casino realm. Sure, you're not using real funds in social casinos, but how these platforms work and the games they provide might lead to risky player behavior. 
Scientists have already compared social casino gaming to online gambling, and one study has found a correlation. The research didn't show that social casino gaming can lead to problem gambling. However, it did show that it can increase a player's desire to start gambling. 
This shows that the experience is not problematic in the same way as actual online casinos, but it does have its risks, however small they may be. 
That's why social casinos are starting to take responsible gaming seriously. For instance, Fortune Coins has created a detailed policy similar to those in online casinos. 
The site has a complete questionnaire you can fill out if you want to determine whether your behavior is problematic. Additionally, the page lists specific guidelines that will help you play games responsibly and safely. It also lists services in the US or Canada that can help you if you need professional assistance.
The platform also provides responsible gaming tools that will help you limit your exposure to problem gambling. This includes deposit and time limits, account time-out, and self-exclusion features that block you from accessing the site for a specific period. Naturally, you can permanently close your account if that's what you need.  
We expect to see many new sweeps casinos implementing similar policies. Moreover, we will likely see further tools and improved procedures throughout the industry in 2023 and beyond. 
More Exclusive and Personalized Loyalty Programs
Many businesses have loyalty programs, and the sweepstakes casino industry is no different. However, some new sweeps casinos take these programs more seriously than others. 
For example, the Fortune Coins VIP program has decided to take a more personalized route, which is rare in online casinos today. Their program offers bespoke perks and privileges available only to a select group of players — those that get invited. 
The most loyal players are invited and get a personal account manager to handle their requests. Moreover, they get a new welcome bonus, personalized gifts on special occasions like anniversaries and birthdays, weekly rakeback offers, and tailored weekly and monthly promos. 
Social Media Contests That Entice Players to Participate
Social media contests have always been exciting and social casinos have been using them for a while. Now and then, they would hold contests that awarded more gold coins to the lucky few. Moreover, you could occasionally obtain the coins through a giveaway or simply by asking.
However, recently, new sweeps casinos like Fortune Coins have started holding contests almost every week. Moreover, they are beginning to create different tournaments where players get to stream while they game, for example. This innovative method has managed to attract more players to participate. 
The most important thing is that many of these social media contests now award both virtual gold coins and sweeps coins, which you can later exchange for real prizes. 
More Diverse and Bigger Bonuses 
Bonuses have always been a staple of online casinos, but recently, we've seen their massive expansion in the social gaming industry. 
Sweepstakes casinos used to offer welcome bonuses and a few occasional promos to provide players with enough currency to play. However, some platforms are now delivering much more than players are used to. 
We see this in massive welcome packages that provide ample funds to keep casual players covered for weeks. However, that's not it. Some casinos like Fortune Coins award daily bonuses just for logging in. That way, players are always guaranteed to have enough coins to play. 
As if that weren't enough, they might get one-time promotions for verifying their accounts, phone numbers, or emails. They can also earn a lot by inviting friends to join the casino as loyal members. 
Conclusion
The social casino industry is growing rapidly, with the potential to overshadow the online casino market. Like all industries, it needs to improve and follow the trends that appeal to the actual gamers. The best example of platforms following the latest trends is new sweeps casinos like Fortune Coins. 
The site is an excellent example of how constant improvements and new features can lead to further growth. Fortune Coins grew to one million users in barely a year, which shows us how important adhering to the latest trends is. We see that reflected in better and more diverse games, improved promotions and loyalty programs, and everything else we've covered in this piece. 
Fortune Coins is one of the trendsetters, but expect to see others following its example in 2023 and beyond. If you haven't yet joined the industry as a player, now is the time, especially if you want a unique and exciting experience that never stops changing.
Read also:
Please follow and like us: